Maturity:

Stable

Released on:

Monday, 26 March 2012 02:00

Viewed:

6850 times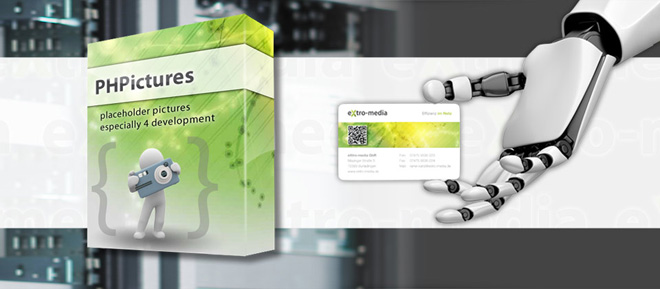 Placeholder Pictures Plugin creates automatic pictures.
This plugin is very useful not only for developers who need custom sized placeholders. It's also very useful for demo sites if you don't have demo images or don't want to upload them. These pictures are created on the fly. You can define the size of the picture and set optionally the category. The tag can be inserted anywhere on your site, even in the template.
This package contains the Placeholder plugin for Joomla!
Download it and install as usual, do not forget to activate the plugin. Placeholder pictures plugin creates pictures on the fly. It is very useful for web developers who want to display pictures on a development website but did not yet get pictures from their client.
Downloaded:

2462 times

File size:

2.06 Kb

MD5 Signature:

ab323ff507262a0e758240b1978a1745

SHA1 Signature:

6c2714601388eac354619e3753e4b662910a77e7

Compatibility: