Joomla eXtensions from eXtro.media will improve your Joomla CMS!
eXtro.media is the professional partner for Joomla eXtensions!
We provide you with web engineering, Joomla eXtensions, hosting and IT Security Service. Companies and institutions from the following Segments use our Services: industry, IT, retail, advertising and web agencies, authorities, freelancer, medical, broadcasting and education.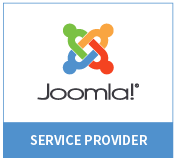 eXtro.media GbR and this site is not affiliated with or endorsed by The Joomla! Project™. Any products and services provided through this site are not supported or warrantied by The Joomla! Project or Open Source Matters, Inc. Use of the Joomla!® name, symbol, logo and related trademarks is permitted under a limited license granted by Open Source Matters, Inc.
2023-11-02