Fastslider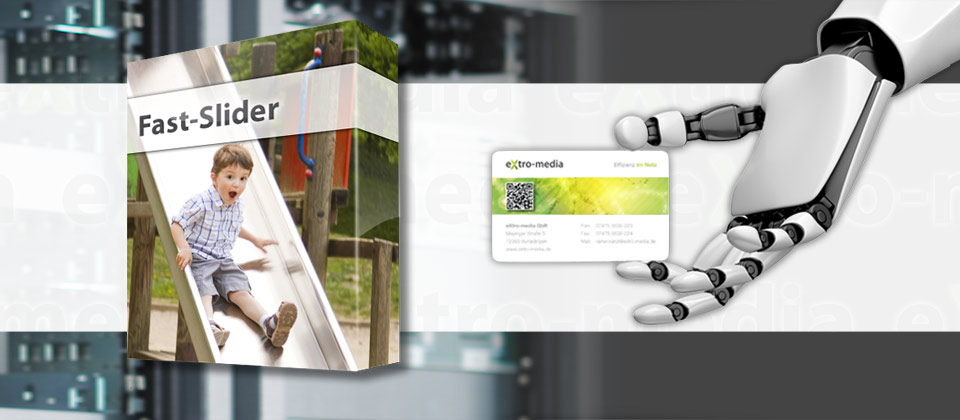 The Fastslider is BXSlider based, fully responsive and creates optimally adjusted pictures for your slideshow from the original pictures.
So you don't have to care if you pictures are all the same resolution, you can even mix horizontal or vertical format images, the eXtro Fastslider always creates optimal images.
In the backend, just select the folder that stores your pictures, the picture ratio for slideshow, fade effects, and the module does the rest.
You can also define if you e.g. want to display the navigation elements for the slideshow. The frontend view is styleable by CSS, 3 different designs are already contained in the CSS file and can be activated anytime.
Filesize: 83.05 KB
Number of Downloads: 177
Creation date: 2021-01-05 15:23:19
Publish date: 2021-01-05 15:24:50
MD5 Hash: d1c486c331bb064c89591008373c416c
SHA1 Hash: 8edbd07d7fa58d289071157566e32cebf05bdb33
SHA256 Hash: 01eb392ea6a85fbc80dbea12aadbea7765d07fe3813f65a989e534447d9fc61b
---